Poorna Swacha Astra Gataka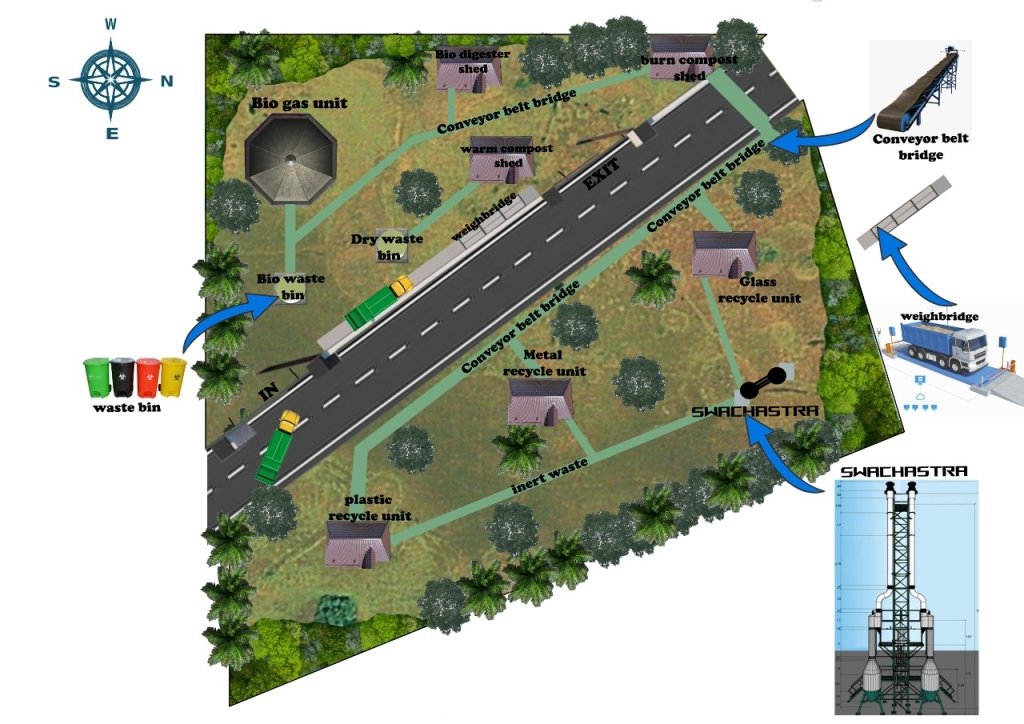 The Mangalore city is developing in several fields and found the urge for increased garbage. To solve this M/s Bharath Corporation has decided to construct a Garbage Disposal Unit at Pachanadi, which is in the outskirts of Mangalore city. As a first step the foundation stone laying programme of this new project was held on November 11, Thursday.
MCC member Smt. Sangeetha. R. Naik, President of KTSA Sri. Dayanand Khathalsar, Member of KTSA Sri Chethak Poojary, Kudupu Corporator Sri. Bhaskar K, Sri. Somappa Bangera and Sri Jagadish were present in the foundation laying programme and they wished a grand success to Mr. Bharath Raj's dream project. Mayor Sri. Premananda Shetty, MLA Sri Bharath Shetty and Sri U.T. Khadar also wished a grand success to him.

The proprietor of this project Sri. Bharth raj explained that the wet garbage of the residential flats, which were registered with M/s Bharath Corporation will be collected daily and dry waste will be collected twice in the week. Mr. Bharath Raj also said that the garbage of the Grama Panchayats and the Town Panchayats where there are no waste disposal units M/s Bharath Corporation is ready to collect garbage from them too.